Portable H2S Scrubbing Units
H2S a Problem? We have the "Safe" and "Environmentally Friendly" "Solution"...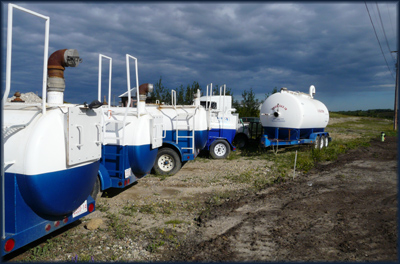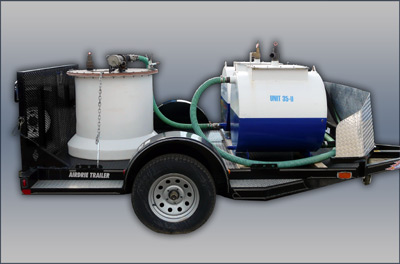 Our fleet of portable H2S scrubbers are designed to provide you with a reliable and cost-effective solution to any hydrogen sulfide issues your facility may be experiencing. These portable units are built using a unique and proprietary design that allows high volume hydrogen sulfide scrubbing in may different applications. The process is designed specifically for dry gas applications with industry leading results and performance. These portable units are proven and reliable in their performance and scrubbing abilities. Have confidence in knowing that your H2S issues are taken care of completely and to your satisfaction...we guarantee it!
We have experience with companies such as ExxonMobil, Bonavista, Shell, PennWest and others.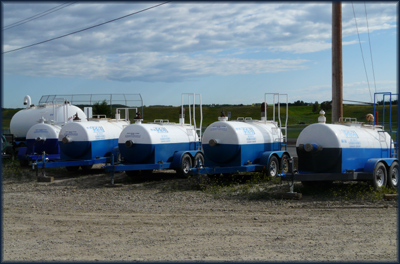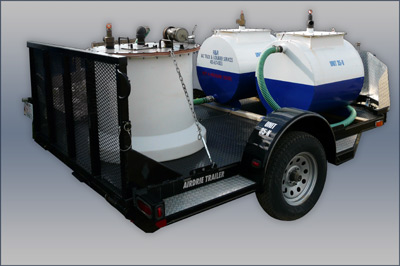 Key Features/Benefits:
Full Service: Set-up, Maintain and Monitor all Units
No Power Requirements
No Hazardous Wastes or Odours
No Disposal Fees
Flexible Rental Agreements (hourly, daily, monthly)
Zero Discharge of H2S into the Atmosphere or Work Environment
Dry Gas Only
Proactive Response to Nuisance Odour Complaints
Reduce or Eliminate Flaring
High Safety Standards
Applications:
Pipeline Venting
Vacuum Truck Exhaust Vents
Tank Venting (Tank Farms)
Sour Wireline Operations
Production Testing Facilities
The Environment:
Environmentally Friendly and Non-toxic H2S Scrubbing Treatment Process
Safe and Simple Method to Remove H2S from Gas
No Emissions or Flaring
Alberta Environment Approved for Safe Disposal in Landfills or on Agriculture Farm Land